DUO WITH SVEN HELBIG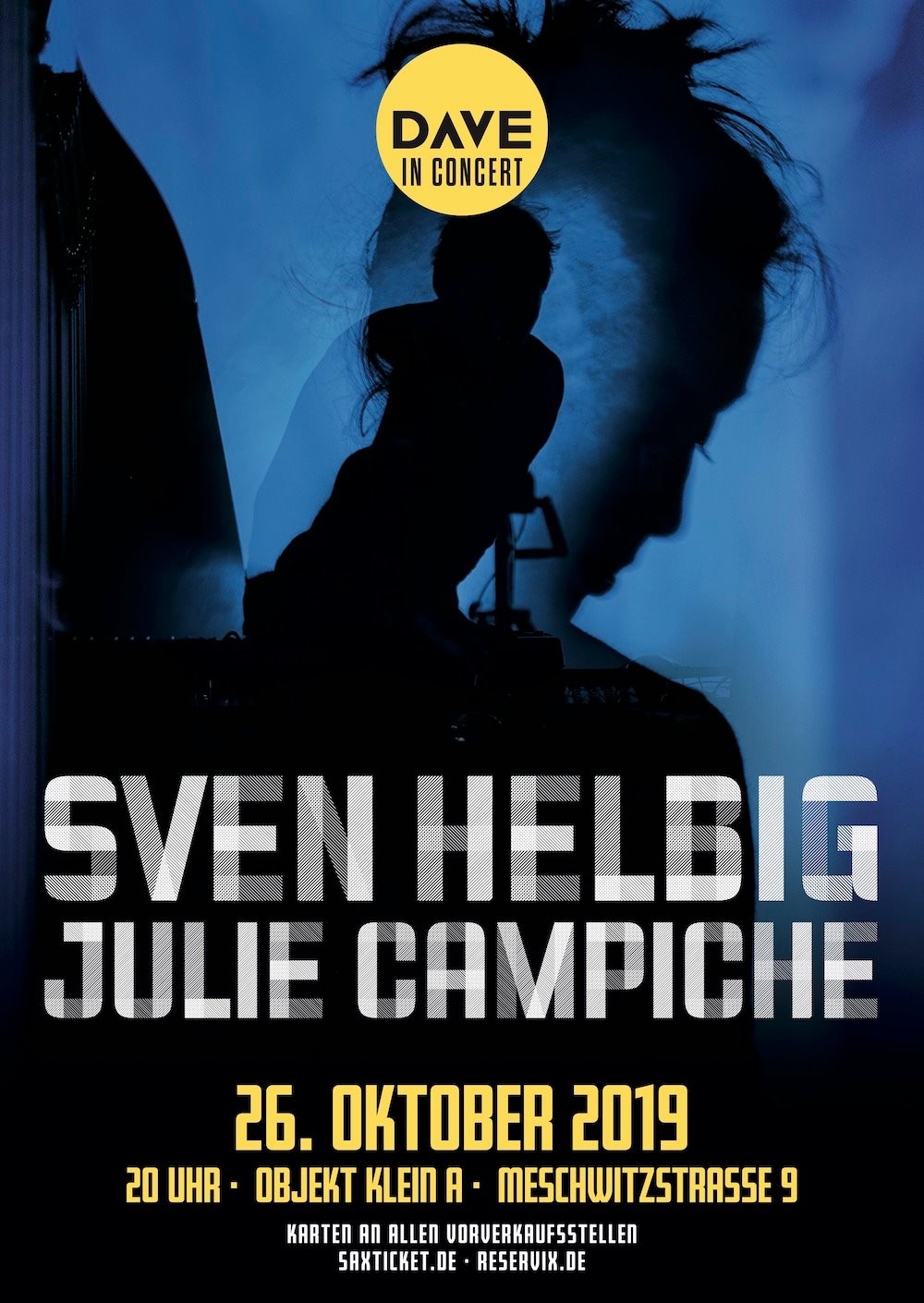 Sven Helbig is a composer/musician from Dresden who will perform at the DAVE Festival with Swiss harpist Julie Campiche on 26 October 2019. Co-founder of the Dresdner Sinfoniker, Sven is well know for his work in digital art, as well as ambient and chamber music. He has worked with Rammstein, Pet Shop Boys, Snoop Dog, Artic Circle 18 as well as René Pape and others. He hosts "Beautiful Sounds" on Radio One.
His DAVE Festival performance will be more extravagant than usual as it takes place in an electronic music dance club. Sven Helbig will mix his own electronic music with the sounds of Julie Campiche's harp. Julie is no stranger to the world of electronic sound.
---
26.10.2019 - Dave Festival, Dresden (D)
/// Line-up
Sven Helbig (D) - electroniques
Julie Campiche (CH) - harpe & FX
---
TABULA RASA
Tabula Rasa is a non-stop preparation-of-a-banquet performance to which the audience is cordially invited. It consists of five segments that are progressively brought to the stage to create an absurd albeit eatable image. This surreal picture of today's world is both a living tableau and a still life, the portrait of a world divided between scandalous abundance in the face of an ever-increasing lack of resources.
Tabula Rasa in Vevey will be the first in a series of events at Switzerland's Foodculture Days festival. Numerous Swiss and international artists representing various disciplines including music, visual arts and theatre will be invited to participate.
---
21.09.2019 - Vevey (CH)
/// Line-up
Caique Tizzi (BR) - chef et artiste
Julie Campiche (CH)- harpe
Héloise Fracheboud (CH) - yodel
Estelle Kratinger (CH) - fashion designer
---
RESET FESTIVAL
8 musicians from 8 different countries gathered for a week of residence with total artistic freedom. An unforgettable and unique musical and human experience !!!
3 blind concerts that allow to weave exceptional artistic encounters, under the eyes of the public.
Day 1: 4 duo in 4 different places
Day 2: concert in tutti
Day 3: huge jazz session in tutti and joined by the best of the local musicians
---
14-19.01.2019 - Reset Jazz Festival, Luxembourg
/// Audio - live
/// Line-up
Claire Parsons (LU) - vocal
Séverine Morfin (F) - viola
Yazz Ahmed (UK) - trompet
Julie Campiche (CH) - harp
Jef Neve (B) - piano
Jasper Høiby (DK) - double bass
Alfred Vogel (AT) - drum
Sven Helbig (D) - electronic
Clement Marie (F) - sound engineer
---
DUO WITH FLORIAN FAVRE
One Evening – Five Duos
Florian invites 5 musicians with whom he has never performed for an evening of musical discovery.
16.12.2018 - Bee-flat, Bern (CH)
/// Line-up
Florian Favre - piano
Lisette Spinnler - voice
Julie Campiche - harp
Amine Amza - oud
Albin Brun - schwyzerörgeli
Björn Meyer - bass
---
---
NICOLE JOHÄNNTGEN - SOFIA II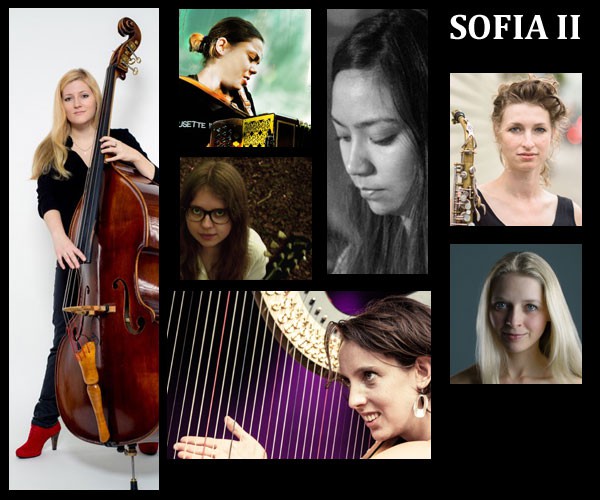 Nicole Johänntgen's SOFIA project returns to YSJF after a mesmerising concert in 2015 with a whole new line up of innovative, female improvising artists. This group brings together a facinating blend of musical talents and instruments – sax, accordion, harp, guitar, tabla, bass and drums – in a truly international septet.
05.08.2017 - Ystad Jazz Festival, Sweden
---
/// Line-up
Nicole Johänntgen (DE/CH) – saxophone
Anne Niepold (BE) – accordion
Julie Campiche (CH) – harp
Charlotta Andersson – guitar
Shresta Sanskriti (NP) – tabla
Lisa Wulff (DE) – bass
Sophie Alloway (UK) – drums
---
IVY TRIO feat. JULIE CAMPICHE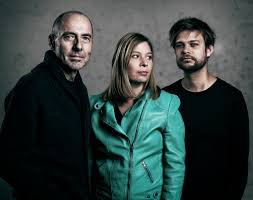 The bass player Jean-Pierre Schaller founded the Ivy Trio in 2012. This is his most intimate project to date for which he wrote compositions with pop resonances approach with the freedom and the interactivity of the jazz.
Julie is the guest of IVY trio for their EP release concerts.
2016 & 2017 - Swiss
---
/// Line-up
Fabienne Hoerni - tenor & soprano saxophones
Jean-Pierre Schaller - bass
Félix Bergeron - drums, percussions & electronic
guest: Julie Campiche - harp
---
SPECIAL TRIO AT MATCH & FUSE IN LONDON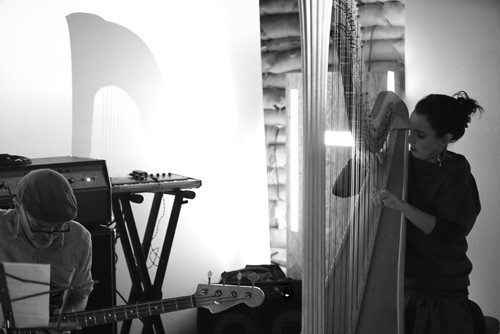 days of rehearsals and 1 concert.
A special invitation for Julie to play her compositions with two London musicians at Match & Fuse Festival.
29.10.2016 - London, UK
---
/// Line-up
Julie Campiche - harp
Pete Marsh- bass
Paul May - drums
---
DUO HARP & BASS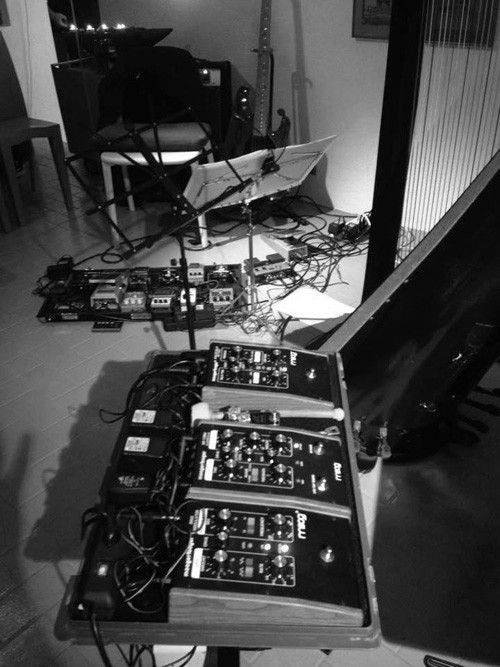 An electric bass and harp duo revisits compositions of IVY Trio and Julie Campiche Quartet.
30.09 & 01.10. 2016 - Moudon, Swiss
/// Presse
"Un vrai travail d'équilibriste, un régal!"
Le journal de Moudon - 07.10.16
/// Line-up
Jean-Pierre Schaller - bass
Julie Campiche - harp
---
---
SOFIA

SOFIA (Support Of Female Improvising Artists) is an international program that supports female jazz musicians in musical improvisation and self-management.
For seven days, nine carefully selected musicians from Switzerland, France, Italy, Austria and Germany will attend workshops on such varied topics as booking, PR, music physiology, moderation, label work, copyright, and much more. In addition, these musicians will rehearse jazz standards under the direction of international jazz musicians.
11.02.15-17.02.16 - Zurich, Swiss
---
/// Line-up
Yumi Ito – voice
Anna Hirsch – voice
Judith Cormier – saxophone
Naima Gürth – saxophone
Julie Campiche – harp
Laura Robles – percussion / bass
Delphine Deau – piano
Federica Michisanti – double bass
Lada Obradovic – drums
---
TRANS'ONEX - DUO HARP & DANCE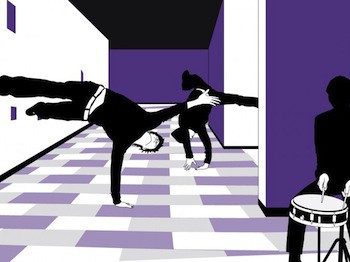 A place, some time, an act and an audience!
Antigel Festival strives to promote interchange between artists, festivalgoers and local residents. Its goal is to eliminate the walls that surround theatres and cultural institutions in order to make them accessible to a wider audience.
3 x 15 minutes of improvised music and dance in three respective alleys where audiences and passers-by will undoubtedly have an effect on the performance. It will temporarily transform an ordinary passage into a 'grand theatre', because all that is really necessary is a place, some time, an act and an audience!
11.02.16 - Festival Antigel, Geneva, Swiss
/// Line-up
Fabio Bergamaschi - dance
Julie Campiche - harp
---
YOGA SOUND SYSTEM - SOLO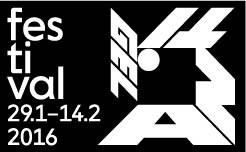 An hour of yoga with music
31.01.16 - Festival Antigel, Geneva, Swiss
---
/// Line-up
Kristina Lauf - yoga
Julie Campiche - harp
---
ANDREAS SCHAERER & MÜNCHNER PHILHARMONIKER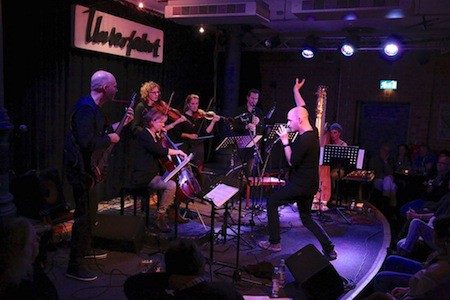 In this concert, singer/composer Andreas Schaerer and the Munich Philharmonic Orchestra take us beyond the world of jazz. This is an encounter between jazz and classical music.
Schaerer is a sought-after studio musician and composer who works in many genres from jazz and freestyle to hip-hop and soundtracks. His concerts and tours take him across Europe, Russia, China and South Africa.
As a vocalist Schaerer explores a wide range of techniques including raw sprechgesang (an expressionist style between singing and speaking), sound imitation, beat-boxing and scat right through to operatic coloratura.
05 & 06.02.16 - Unterfahrt, Munich, Germany
/// Line-up
Andreas Schaerer - voice & composition
Wolfgang Zwiauer - bass
Julie Campiche - harp
Traudel Reich - violin
Beate Springorum - viola
Sissy Schmidhuber - cello
Matthias Ambrosius - clarinets
---
SKETCHES OF SPAIN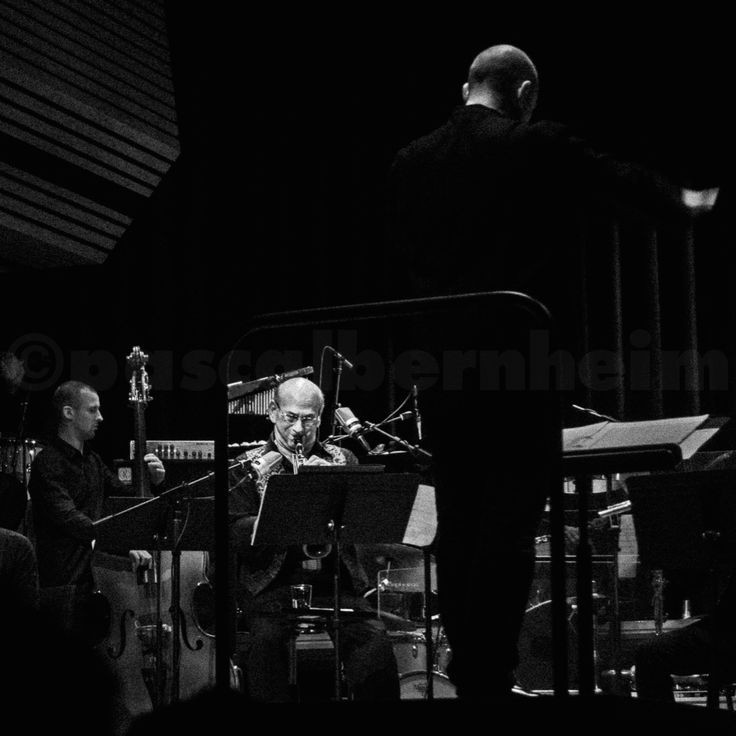 13.12.14 - BCV concert hall, Lausanne, Swiss
/// Line-up
Jean-Charles Richard - director
Dave Liebman - saxophone alto
Hemu Jazz Orchestra & orchestre de l'HEMU
---
---
DKSJ ALL STAR PROJEKT 2014 - CELEBRATING MANI PLANZER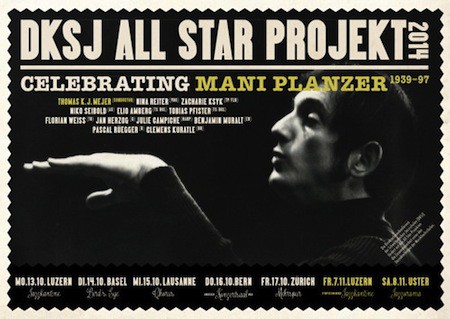 The DKSJ All Star project conducted by Thomas Mejer honors one of Switzerland's most inspired, truly original musicians: Mani Planzer. Since 2007, the foremost students from the Bern, Luzern, Zurich, Basle and Lausanne Jazz Academies have formed groups lead by a prestigious director. They rehearse together and perform in jazz clubs in each of the 5 cities.
---
/// Line-up
Thomas K.J. Mejer - director
Nina Reiter - voice
Zacharie Ksyk - trumpet & trombone
Niko Seibold - saxophone alto
Elio Amberg - saxophone tenor & bass clarinet
Tobias Pfister - saxophone tenor & bass clarinet
Florian Weiss - trombone
Jan Herzog - guitar
Julie Campiche - harp
Benjamin Muralt - bass
Pascal Rüegger - double bass
Clemens Kuratle - drums
---
MATTHEW WELCH ORCHESTRA @ JAZZWEKSTATT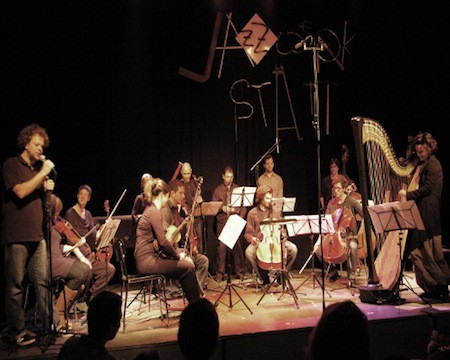 concerto for harp and ensemble Self / Non-Self and Luminosity in the Bardo by New York composer Matthew Welch
18.02.11 - Jazzwerkstatt, Bern, Swiss
---
/// Line-up
Matthew Welch - director & compositions
Julie Campiche - harp
Carlo Niederhauser - cello
Raphael Heggendorn - cello
Magdalena Locher-Dimitrova - viola
Barbara Lang - viola
Nadja Strijbos - violin
Niklaus Vogel - violin
Samuel Jungen - violin
Jonas Tauber - double bass
Andreas Waelti - double bass
Oliver Roth - flute
Mirjam Schmid - bassoon
Ani Lomsaridze Arter - oboe
Lukas Roos - bass clarinet